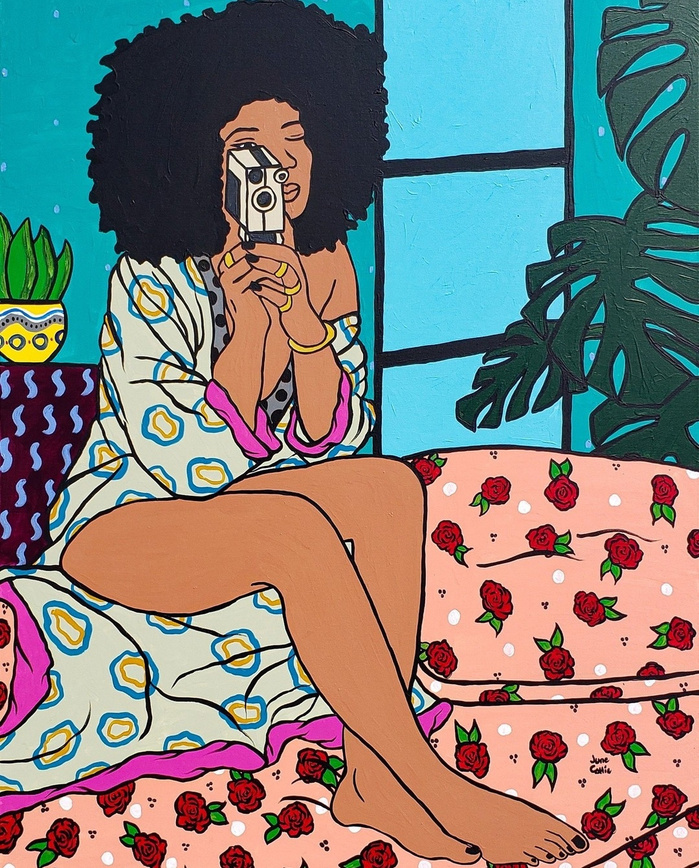 Biography

June Collie was born in 1986 on the island of New Providence in The Bahamas. Growing up with hard-working parents who include her naturally creative mother, Collie knew she wanted to create art.
She started her art career while studying at The College of The Bahamas, exhibiting her paintings in local art shows and festivals from 2010.
Still studying at the college, Collie became interested in film and photography.
Realizing, that she can also use filmmaking and photography as a way to express herself, Collie produced four short art films in six months.
With the help of colleagues, close friends and family support Collie gained confidence and had her first solo art film show called 'Situations.'
After graduating and with this new found confidence, she went back to her first love, painting. She started to experiment with a unique painting style.
Now, with this fresh, bold eye and playful spirit, Collie has created artworks that are luscious in subject and traditional in technique. She has allowed her inspirations to come from her surroundings, her comic family and her personal dealings with life.
June Collie
Artist | Painter | Photographer | Filmmaker | Curator | Pink Power Ranger